If you stumbled upon this article while searching for the best iOS app development companies, you're probably looking to hire the most suitable candidate for your next iOS app. Now, depending on how well you know the industry, you may:
Be a new startup, with limited knowledge about app development companies.
Know what to look for in a company, but there are just too many of them.
If you belong to the first group, you're likely getting more confused with every new company you come across; each one telling you that they are the best in the industry.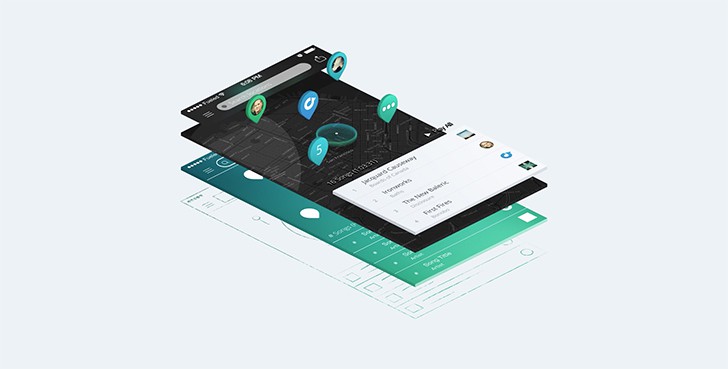 And if you're among the other one, evaluating all the companies against multiple parameters would be a tough job, due to the huge number of candidates. And even if you manage to sort out a top list based on reputation, your evaluation might still be tougher in this case. For instance, a top app development company which has made a name, building apps for multiple platforms, may not be the best for a specific one.
Regardless of which group you belong to, the below curated list of top iOS app development companies will help you narrow down your search to a great degree. For each company in the list, we have considered several factors — like, experience, expertize, size, budget, activities, influential people in the company, and lots more — that you'd need to consider while picking the most suitable candidate.
We have invested a lot of research in this list below. And each one of them deserves your attention, based on your specific preferences. So, you might want to read through every detail, in order to gain a better insight. We hope the list will save your valuable time!
Top iOS (iPhone, iPad) App Development Companies
Fueled
The first thing you'll notice about Fueled is that they are a team of passionate developers, designers and strategists, who deliver the best quality apps in the industry. Established in 2007, Fueled has designed and developed many award-winning iOS apps for some of the top startups and enterprises.
They are also careful about hand-picking only the best projects. Each app idea goes through a rigorous vetting process. Only when it's been polished and streamlined enough, does it go into design and development.
"At Fueled, we don't just build apps. We create the kind of apps that people talk about, that they use over and over again."
Fueled is also one of the costliest app development firms in the industry. However, you also do get the best possible results that you can ask for. So, if you have a groundbreaking app idea, and you don't mind spending a considerable amount to see it through successful implementation, Fueled is the one company you should be looking at.
Y Media Labs
Y Media Labs has a group of talented designers, developers and strategists who are daring enough to represent the big names in the industry. They partner with big brands to create products that have a lasting impact. They help their clients uncover the true potential of a product, and empower them to dream bigger.
Y Media Labs focuses on innovation, proactive implementation, and a rich user experience. Their work has been featured by Apple, Business Insider, TechCrunch, Forbes and Mashable among others.
"We're in the business of innovation. The products we create have real impacts on our clients' outcomes. If you too are unafraid to dream bigger, then it's time to change lanes and join us."
WillowTree Apps
WillowTree, Inc. is an industry-leading mobile product agency, focussing on building great experiences across a variety of mobile apps, on iOS as well as on other platforms. With talented mobile strategists, UX/UI designers, and software engineers under the wing, WillowTree has delivered more than 300 mobile solutions to the world's leading enterprise and consumer-facing companies, including: General Electric, Johnson & Johnson, Time Warner, AOL, AEG, and Harvard Business Publishing, and more.
WillowTree Apps is suitable for building apps for large company projects, as they have a large experienced team who have worked on a wide variety of projects.
"Our elite teams challenge themselves to build extraordinary experiences by bridging the latest strategy and design thinking with enterprise-grade software development… The result is the highest team satisfaction in the industry, independent analyst recognition, and an ever-growing list of delighted clients who work with us again and again."
Dom & Tom
Dom & Tom is an end to end digital product development agency, focussed on providing user experience and app development on web and mobile, including iOS and Android. With industry experience and proven research techniques, the team helps its clients to develop a clear strategy for success. Once the strategy has been defined, the designers and developers work collaboratively to deliver a high quality product.
Although initially starting off as a web development company, Dom & Tom has currently shifted its focus to building high quality iOS apps for medium to large scale enterprises, and has acquired quite a few well known clients in their portfolio.
Dom & Tom has successfully delivered over 300 web projects and more than 110 mobile apps, most of which are built for iOS.
hedgehog lab
Founded in 2007, hedgehog lab is a leading global enterprise app developer & post-PC technology consultancy. They have architected and developed mobile solutions and software for clients like News International, New England Sports Network, Financial Times, Statoil, Mitsubishi, etc.
"Our mobile partners rely on us to deliver engaging multi-platform software and digital products that combine great user experience with robust & reliable technology platforms."
Hyperlink Infosystem
Established in 2011, Hyperlink Infosystem offers cost effective web and mobile solutions for its clients across the US, UK, Japan, Canada and other parts of the world. The company delivers projects on time without compromising the quality. Headquartered in Ahmedabad, India, the company also has offices in US, UK and Australia.
Hyperlink Infosystem is being hailed as one of the fastest growing companies in its field. For a relatively young company, it has delivered projects for some of the world's biggest media companies, such as Cartoon Network, Disney, CNBC, etc. It also offers its services at an economical rate, which is an important factor to be considered if you're on a tight budget.
QBurst
QBurst is an app solutions and consulting company that develops web and mobile applications. It has a 850+ strong team comprising of mobile app developers, designers, UX engineers, quality assurance specialists, business analysts, and project management professionals. Together, the QBurst team has delivered over 650+ projects, and has a reputation of providing cost effective, yet high quality results.
With an 850+ member strong team, QBurst covers a wide range of services from mobile app strategy and development to testing; that too, at a decent rate. You also get a dedicated team to work on your project round the clock, and get it delivered on time.
"We focus on delivering and delighting, compromising neither."
Ready4S
Relatively new to the competition, Ready4S is one of the highest rated mobile app developers in Europe and the USA. As of now, they have created around 65 mobile apps, with a 57 member experienced team spread across the US, UK, Poland and Ukraine and clients across 25+ countries featuring startups as well as enterprises.
Ready4S has helped more than 50 startups to become successful. It has developed over 65 mobile apps which has scored 2,000,000+ downloads from the App Store. Additionally, Ready4S offers Economical MVP, a 20% partnership discount, along with a free demo week.
"At Ready4S what we basically do is turning big ideas into reality. Our mission is to bring our partners' ideas and challenges to the completely new level. We believe that the best is often unseen and we are willing to put as much effort as needed to discover it. We invite you to take this amazing journey with us and to go with your ideas much further that you have ever expected."
July Rapid
Part of July Systems, July Rapid is an award winning innovation and design focussed mobile app development company that has pioneered mobile experiences since 2001. The company has developed over 1000 in the course of 15 years, working with small businesses, funded startups and large enterprises to build fully-native or hybrid applications for iPhone, iPad, Android, IoT and Wearable devices.
"July Rapid has been consistently recognized as one of the top mobile app development companies in major analyst reports. We design, develop, deploy and manage cutting-edge consumer and enterprise applications."
Appster
Appster is a full scale mobile & web app development firm with 390 people across 3 continents & offices in Silicon Valley (San Francisco), Melbourne (Australia), New York & India. They work with disruptive startups as the technical partner (without the equity). The company and its employees are tailored for Entrepreneurs and Fast-Growth Companies. Their clients have raised millions of dollars in Venture Capital fundings.
ArcTouch
Established in 2008, ArcTouch is the leading mobile app development company based in San Francisco, California. In the seven years since, ArcTouch has built a team of more than 100 talented strategists, designers and engineers, and has since served up hundreds of apps for more than 150 world-class clients, including such as Walmart, Travelocity, Foursquare, MillerCoors, etc. Their services range from app strategy, design, engineering to lifecycle management.
"We help businesses engage with their customers on their most personal devices — from phones and tablets to wearables and TVs."
SavvyApps
Founded in 2009, Savvy Apps is one of the most experienced mobile app development companies in this list. Through the years, they've earned the right to work with household names like PBS and The Motley Fool, as well as high-profile startups like Homesnap and LifeFuels. Many of these apps have regularly been featured by Apple, Google, and the industry as a whole.
"Savvy has been shipping industry-leading apps since 2009, making us a grandpa in app years. We're passionate, particular, and proven… it shows in our work."
Alty
"We Serve People to Fullfill Their Business Goals"
Alty is software design and development company, focusing on mobile products. Since 2009, Alty has helped startups and businesses to enter the mobile space. The 8 years of experience has shipped more than 50 successful iPhone and iPad apps in the consumer and corporate markets. Over $28 Million has been invested in the products that Alty has built for startups.
MLSDev
Established in 2009, MLSDev specializes in providing all-in-one solution in mobile and web development. They create awesome web and mobile apps for entrepreneurs and startups in a cost-effective and timely manner based on Lean philosophy. MSLDev also works according to agile methodologies to deliver the best results, reducing the budget for development and its timeline. It's a Ukraine based company, with offices also in the US and Europe.
"Our mission is to maximally unlock the potential of your business ideas through innovation."
Innofied Solution
Innofied is an Award Winning web and mobile app development company, creating amazing products for hundreds of Business Owners. With a 100+ member team, over 120 happy clients , and 350+ projects delivered from around the world, Innofied has gained good reputation as a mobile app development company.
If you have already worked with any of these companies before, do drop us a note on how working with them has been like. Your feedback might help other businesses to find the right mobile app development company, and these companies to find their next big client!